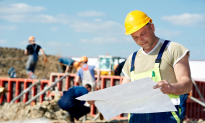 8 Tips for Finding the Perfect Building Contractor
If you are thinking about tackling a building project, you need to hire the most qualified, reasonably priced contractor in your area. With this in mind, you need to know how to track down the right candidate. Read on to learn the top eight tips for finding the perfect building contractor.
1. Ask for Recommendations Around Town
The best way to begin your search is to reach out to friends, family, and co-workers who have had building contracting work done. By doing this, you will get a wide variety of opinions about the potential contractors you may be working with. After all, these are people you can trust right away.
2. Figure Out Your Budget
When hiring a contractor, you need to have a budget in mind. If you go into a meeting, or call a contractor, and say "I have no budget," they will not take you seriously. To start off on the right foot, making a budget is key. This step will also help with many other aspects of our list.
3. Know What You Want
Beyond having a concrete budget in place, you need to know what building contracting work you want done. It may not have to be 100 percent figured out, but it must be solid enough of an idea to excite the contractor, and allow you to know how to figure out which contractor will be best equipped to take on your project.
4. Double Check their Credentials
If you accidentally hire a contractor who is not certified and licensed, you will not only receive subpar work, but you could run into frustrating legal and licensing issues in the future.
5. Ask About Specialties
Many contractors specialize in certain types of projects and tasks. For this reason, you should always ask them about their specialties.
6. Visit their Past Projects
To get a better idea of a contractor's expertise, and what they will bring to your project, check out their past work. Visit a few of the locations they built, and get a feel for what you will be receiving by hiring them to do your project.
7. Interview a Few Choices Before Making a Decision
More than likely, you will find more than one qualified contractor in your area. With this in mind, having an interview with multiple candidates before making a final decision is essential. Always take a week or so to think over the decision as well.
8. Use a Database
Databases are a great place to get a strong idea of all the qualified contractor candidates in your area. To help readers find the top rated builders in their area, Fast Contractor Leads has created this amazing search engine. Check out our site for details on getting the best from builders, and other useful home improvement information.