Get Real-Time Homeowner Leads Direct
To Your Smartphone
No Contracts, No Upfront Costs, No RISK!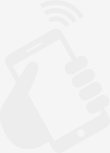 FastContractorLeads.com is an innovative, efficient lead generating system designed specifically for the needs of busy home service pros.
Here's How It Works
Simply create your FREE account below, then the instant we generate a new homeowner lead that matches your chosen services and areas, we will send that lead instantly to your smartphone via SMS text for you to review. If you are interested and want to buy the lead, simply "ACCEPT" the lead and call the customer. If you are not interested simply "DECLINE" the lead. This puts YOU in the driver's seat allowing you to preview the customers request before you choose to accept a lead. We only sell our leads to a maximum of 3 contractors unlike our competitors.
CREATE MY FREE ACCOUNT
Please review our FAQ's for a complete overview of our service
What our contractors are saying about us
I just wanted you and your team to know that you have really found the "magic bullet" as to lead generation. I have tried many of the others out there and frankly, each time I used another service, I ended up cancelling out because I wasn't getting the value for the money. Your service is awesome in many ways. For one, I've landed numerous profitable jobs and quoted many more that I'm sure over the next few months will be adding significant dollars to my business.

John Steave

Portland, OR

Just wanted to let you guys know how "FastContractorLeads.com" has helped my company.. Last time we spoke i had nailed 5 out of 7 leads in just a few weeks time.The fact that i can buy only the leads that I want and you text the clients info within seconds really floors the client cause I'm talking to them only seconds after they leave you. " PRICELESS" Anyway i love your service and will continue to use you guys as long as your around.

Jack Goneau

Austin, TX

The old days of Post Cards, News Paper Ads and Door Hangers are over. FastContractorLeads.com is both convenient for those searching out a contractor, and cost effective for contractors. The customers we call are thrilled that we contact them and set up an appointment so quickly. As a contractor the money we save on advertising can be passed on to our customers. We love that you stay up on first page searches and great placement on other sites.

Aaron Wallace

Greensboro NC

This is Ben from Applied Painting of Danver Ma. Just wanted to let you guys know that our painting co . has just started useing your lead service this month. i have bought two leads and have closed both jobs . i think your service so far is excelent wish we found you earlier . keep up the great work. Thank you.

Ben.

Danvers MA

Service is efficient, leads are fast and accurate and I am able to get a hold of homeowners immediately instead of days later. It is much easier for me to get in touch with homeowners and book jobs.

Thank you!

William

Riverside, CA