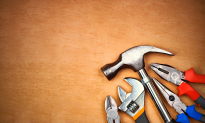 Hiring a Handyman for Your Home Improvement Needs
Finding a good contractor to work on your home or yard can be quite strenuous. Local landscapers are available, and this site will help you find the right contractor for the right project. From carpentry to windows, you will be able to find a local contractor to complete any project you need.
Carpentry
Carpentry can be a tough job to finish. Depending on your project, you can hire a carpenter or a contractor. The difference is that a rough contractor focuses on large projects without any refinement. A finishing carpenter is one that constructs finished materials, like desks or chairs. A contractor is easier to find than a carpenter as well.
Concrete/Asphalt
If you are working on your driveway, you need to consider the material. Concrete will last longer, but asphalt is significantly cheaper to install. Asphalt is hard to maintain and clean. Concrete is cheaper to repair than asphalt as well. Consider hiring a contractor to determine your best course of action.
Electrical
Hiring an electrician is the safer way to go with electrical work. Their knowledge and tools allow them to fix or install the proper electrical equipment. You can also get a warranty for their work, in case you face future problems. Electrical work is hazardous, but an electrical contractor can cut out the risks involved.
Pest Control
Pests can become a significant problem if not dealt with promptly. There are steps you can take to avoid an infestation, but if you need to hire a professional pest control contractor, one is always available. Their expertise and pest control tools can keep you relaxed knowing you will prevent any further infestations.
Fencing
There are many benefits of having a fence. It can help keep your kids or pets in the yard. It can also create boundaries to prevent anyone from wandering onto your property. It can give you the sense of privacy from your neighbors as well.
Flooring
Flooring for your house is important. Whether you choose carpet, hardwood, or tile, a professional can give you the best idea. Budgets, lifespans, and the right choice are all factors to consider for your flooring needs. Everyone has a preference for what they want, and a contractor can give you advice for your home environment.
Garage Door
Garage doors are one of the biggest features of a house. Having a garage door in excellent condition can help your home looking wonderful. There are a lot to choose from, and they come in different styles. Contractors can recommend the best garage doors for your house to keep it looking good.
HVAC
As the seasons change from colder to warmer weather, it is imperative that your HVAC unit is working properly. A licensed contractor can assist you with inspecting your HVAC unit to make sure it is up to date. Prolonged winters can damage HVAC units, so having it inspected will prevent any issues from arising.
Handyman
Doors are in constant need of repairs. Hiring a handyman to fix your doors can help you straighten out your door issues. They have knowledge that revolves around repairing different parts of the house. They are certified by the state, so you know you're using an excellent resource.
Landscaping
Trees and plants can make a yard look pristine. They provide shade, and you can grow your vegetables. Having a patio to sit outside under some shade can be the best way to relax after a long week. Landscapers can help you achieve this little piece of heaven.
Painting
Painting a house can be time-consuming, and the wrong paint can result in lost labor. Whether you want the inside or outside to be painted in a relaxing color, a contractor can get the work done for you. Outside paint needs some protection qualities while the inside needs to bring rooms together.
Plumbing
Plumbing can be a tricky project that takes some skill. Connecting the wrong pipe in the wrong area of the house can result in water damage to the house. A contractor can piece the plumbing together to make sure it works properly.
Remodeling
Sometimes your house can feel outdated, and remodeling is a good way to upgrade. Whether you want to add an extra room or update the kitchen, a contractor can give you excellent work. They can get the right permits and give you the bathroom of your dreams.
Roofing
Roof leaks can become an issue if they are not fixed right away. A contractor can look at your roof and provide you with an estimate. Their knowledge will ensure you're getting quality material to provide life to your roof.
Tile
Tile repair is something that doesn't come to mind too often. Smaller chips can be repaired easily, but larger chips will result putting in new tile. Contractors can assist you to make the right tile choice for your home.
Building
Building new homes is a big investment for anyone. Hiring contractors to help you complete your new home will give you time to make sure it is perfect. There are going to be quite a few phone calls to make, but it will make your home feel like home when it's done.
Siding
Siding is crucial to a home's infrastructure. They prevent the weather from getting into your home and look aesthetically pleasing. There are different options to choose from, but a contractor can give you the best advice on what to buy.
Windows
Windows are the perfect addition to a home. They let in the sunlight and give the house a nice breeze for cooling. Contractors can help you decide on the best areas of the home to place your windows for maximum efficiency.