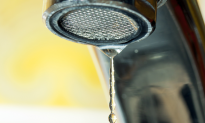 How to Prevent Frozen Pipes
Winter can be a beautiful season. It's almost like magic when you wake up we find the entire world blanketed in a soft layer of snow. Prevent your winter wonderland from being cut short by preventing frozen pipes. After all, winter's no fun if you don't have hot water.
Frozen pipes happen when the water inside the pipes freeze. Not only does this act as a plug that can prevent you from having any water at all, but the pressure can cause a pipe to burst – a costly endeavor that can be easily avoided.
Insulation
Winterize your home before the temperatures get too cold with insulation. Insulation pipe sleeves are relatively cheap and are designed to cover your pipes. Don't use these pipe sleeves for any pipe that runs adjacent to an uninsulated exterior wall. It will block indoor heat as well as the cold outside air.
To insulate larger areas, such as crawlspaces, use foam board on the inside of the exterior walls. Use caulk to seal any cracks and holes.
Outdoors
Always disconnect your garden hoses from any outdoor faucet before the freezing weather sets in. Disconnect any water supply to swimming pools and other outdoor pipes. Turn the faucet on to drain the water. Cover any outdoor spigots with foam covers to winterize your sprinkler system.
Heating
You can always use other methods to keep your pipes warm. To minimize the chances of your pipes freezing, keep your furnace on at a temperature of a minimum 55°F, even if you take a winter vacation. If you plan on taking a winter vacation or staying away for an extended period of time, drain your entire house by turning off the main water tap and then opening up all of your faucets to release any water sitting in the pipes.
Another option is to use electric heating tape or electric heating cables. Make sure that they have a self-regulating thermostat to prevent fire. If you are not using your garage doors, keep them closed to minimize any cold air draft into your garage.
Water
Another method to prevent freezing is to turn on your water faucets to a slow drip. That way, if the pipes do happen to freeze, you can relieve the pressure in the pipes to prevent them from bursting. You can save the water in buckets and use it for houseplants. Both of the cold and hot water lines should be opened ever so slightly to a slow drip to prevent pressure buildup. Your water bill may be higher, but your pipes won't burst. A burst pipe will require a qualified plumber to diagnose and repair and be much more expensive than the impending water bill.