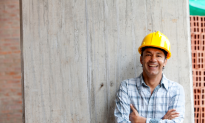 Use a Certified Contractor for Your Next Carpentry Job
When it comes to sprucing up your home, there are a variety of ways to do so. You can remodel a room, build an addition to your house, or add beautiful amenities to a room such as paint or flooring. However, sometimes all you need is a change of wood. Whether it's updating your kitchen cabinets or replacing an old wooden window frame, small changes can make a big difference to the quality and aesthetics of your home.
Carpenter vs. Contractor
When most people think of a carpenter, they imagine a person who constructs complete pieces, such as a desk or a bookcase. There are two main types of carpenters: rough and finish. A rough carpenter is used for large projects that require no refinement to the material. For example, the framing for a house would be done by a rough carpenter. A finish carpenter, on the other hand, is the person who makes the finished materials, such as a rocking chair or roll-top desk.
When it comes to differentiating between a carpenter and a contractor, the most important distinction is what each party does specifically. As the name would suggest, a contractor is a person who "contracts" work from skilled tradespeople, such as carpenters or masonry workers. Typically, the contractor is the person who arranges and supervises everything and doesn't necessarily build anything. However, some contractors are more hands-on and prefer to do some of the work themselves.
Should You Hire a Contractor?
While it may be tempting to find a carpenter to do your next remodel, it would require much more research and legwork on your end. Hiring a contractor, on the other hand, removes a lot of the guesswork and vetting process of finding a qualified professional, so you can focus less on planning the project and more on enjoying the remodel once it's finished. Additionally, some contractors may have exclusive deals with tradesmen and can perhaps get you a better price for materials and labor, saving you money in the long run. Finally, some contractors are also licensed carpenters, so you may get the best of both worlds in one.
If you're looking to hire a contractor for your next carpentry project, you can find a quality, licensed professional on our website. Click here to find a reliable, local contractor who will do the best job possible at an affordable price.