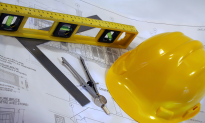 Why Remodel?
You're planning on remodeling your house? This can be a good idea. Moving to a new home can be costly. Remodeling can make you feel like you're living in a brand new home without all the fuss involved with buying a new home and moving.
If you are thinking about remodeling, you might want to consider hiring a contractor. Some remodeling jobs can be quick fixes, but to really get the new house feel again. You're going to want to hire a contractor that can make sure that your remodel is done up to codes and that your home looks better than it did before. Here are some reasons why you might want to consider remodeling your home.
Increase Your Home's Value
Sometimes a simple change is all that is needed to turn your home into a big money making opportunity. Did you know that simply redesigning the bathroom in a home can raise the value of the house by thousands of dollars? It's true.
Most people are hesitant to do such a large project, even though it would increase the value of their home significantly. With the help of a contractor, though, you can be comfortable in the knowledge that your remodel will be done right and quickly. You might even like it so much that you decide to stay there!
Bring Your Home Up To Date
Most people do not own new homes, and there have been a lot of improvements in technology and construction practices since these homes were built. A remodel, then, can be the best way to bring your home into the modern age. You can install new technologies, replace old or worn materials, and ensure the structure of your home. Often, making changes like this can make your home feel completely new, while still maintaining that old house charm that you love about it.
Don't Like Something? Change It!
So many homeowners feel like they are trapped with the design of their home. They dream about the possibility of building their dream house. They want just one little thing to be different - a new bathroom, a wider hallway, more natural light. Instead of moving and losing all the things you love about your house, just change it. There's no reason to pick up and move just because there's one feature you wish was different. This is especially true when it is so easy to hire a contractor that could quickly and easily make the changes in the home that you want to see.
Conclusion
You have reasons to remodel now. That's great, and there are a lot of other reasons why remodeling is the way to go too. Before jumping into it, though, it's important that you do your remodeling the right way. Hiring a contractor can be a real benefit to anyone who does not have professional experience with this kind of work. Fortunately, finding a contractor can be an easy process, too. With the help from people at Fast Contractor Leads, you will have no trouble finding the most qualified contractors in your area that will help you get the remodel out of your house that you've always been dreaming of.