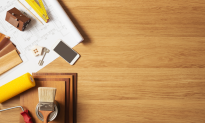 Your Next Remodel Idea Is Here
Are you looking to spice up your living space? Do you need help boosting the value of your home before putting it on the market? If so, a quality remodeling project performed by a highly skilled contractor is one of the best investments you can make.
Need assistance deciding what remodeling project will work best for your individual budget and needs? Check out our list of the top ten remodeling projects you can start today to gain some inspiration!
1. Replace Your Furnace or HVAC
While it may not be the first thing people think of when remodeling their homes, the furnace and HVAC have a significant impact on your energy costs, and your overall home equity. When showing off your home to visitors, or potential buyers, you will be well served by the ability to inform them that you have a newly installed or updated unit.
2. Brighten Things Up
Lighting provides the soul of a space. Have you ever been in a kitchen that is so poorly lit that cooking becomes a hassle? If so, you already know the value proper lighting has to offer any space in your home. Knowing the kind of mood you want to create, and the types of activities that will happen in a space, are key when deciding on a lighting setup. This relatively inexpensive upgrade to your home is sure to boost your home equity significantly.
3. Improve Your Bathroom
Although remodeling your bathroom entirely can be rather expensive, it is one of the most effective things you can do to increase your home equity. Performing a remodeling job on something as simple as your wall color or bathroom layout is enough to boost your home's worth. Additionally, adding a bit of mood lighting to the restroom is becoming more and more popular.
4. Add Insulation to Your Attic
Attics, as well as basements, are often put aside during home remodeling. However, these important spaces are essential to making your home comfortable, even if you choose to do nothing with the space visually. Adding insulation to your attic will save you money on utilities, and provide warmer winters.
5. Spice Up the Kitchen
The kitchen is often referred to as the "heart of the home," and for good reason. If you fail to make your kitchen lively, it will significantly decrease the value of your home. Kitchen remodels can be as simple as installing a new state-of-the-art oven, or as complicated as replacing all of your drawers and cabinets. Whatever you decide to do with the kitchen, keep this in mind: it needs to both inviting, and appetizing as a space. After all, this is where residents will spend a large majority of their lives.
6. Make Your Basement a Living Space
Many people make the mistake of keeping their basements as a simple storage space. If you have a basement that is even the size of a single room, the remodeling potential is massive. Adding a bar area, or a gaming center is a surefire way to increase the value of your home significantly. For lower level areas, tile flooring can be both economical and environmentally conscious.
7. Perform Garage Upkeep
A messy garage is not only dangerous and unsightly, but it's a quick way to put off visitors or potential buyers. Investing in setups that will help you keep the garage orderly is an excellent way to boost the quality of your home. Additionally, adding workspaces for craft projects is a great way to add an exciting bit of productivity to your daily life.
8. Update Your Garage Door
In addition to simply updating and maintaining your garage space, you need an attractive and functional entrance for your vehicles. A quality garage door will both add a lively design feature to your home, and provide a safe way to enter and exit your home every day. If you live in a suburban area, having a stylishly designed garage door setup is particularly effective for increasing home equity.
9. Add New Siding
New siding is an excellent way to add curb appeal to your home. Although it is an expensive endeavor, it will save you the costs of repainting your home every few years, and it adds a very pleasant new aesthetic feature to your property. Additionally, you can save money by buying vinyl siding, just be sure you choose a product that looks good close up.
10. Provide a Pristine Entryway
The front door is the portal into your home. An otherwise beautiful home can be completely destroyed aesthetically by an ugly, or unfitting front door. A relatively inexpensive remodeling job, this update is a great way to make visitors or potential buyers excited from the get go when entering your home.
For help finding the best remodeling and renovation contractors in your area, get in touch with the Fast Contractor Leads team. We will set you up with a free consultation to help you discover which remodeling job is best for your budget, and which will add the most value to your home.